Guide to Real Estate in Costa Rica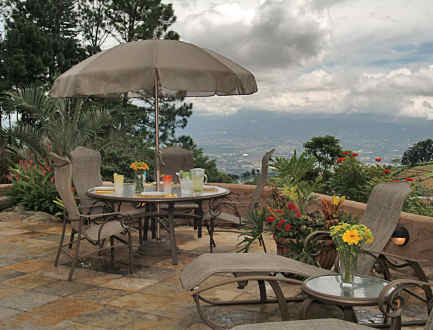 This guidebook and this site were made to provide you with incisive, unbiased information so that you can make informed, smart, and secure real estate decisions. One of the authors, a journalist who worked five years for Bloomberg, a global financial news agency, visited Costa Rica a number of times before deciding to permanently relocate here. To prepare this guide, she traveled throughout the country and conducted over one hundred interviews with industry professionals.
The other writer has lived here for years and works as a professional journalist. Neither writer is involved, either directly or indirectly, in the real estate industry in Costa Rica and they received no hand-outs in exchange for positive comments in this book. Our purpose is to help the reader.
We hope you will find this guide useful and wish you every success in buying property in Costa Rica.
Real Estate Made Easy With Guide
By Adam Williams - Tico Times Staff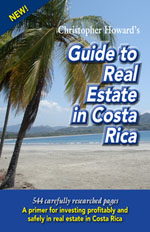 If you have any questions about buying, renting or building property in Costa Rica, Christopher Howard's "Guide to Real Estate in Costa Rica" may help.
The exhaustive, instructional guide, released in 2009, has covered the gamut of all things real estate in Costa Rica, from architectural designs, title insurance, property laws, taxes and selling a home to cultural expectations. The 519-page volume is a valuable resource for both potential buyers and longtime property owners in Costa Rica.
"I've kept an eye on real estate in the country and had pretty good knowledge of the market," said Howard, a 30-year resident of Costa Rica who has written more than 10 books on living and retiring in the region, including "The New Golden Door to Retirement and Living in Costa Rica." "I remain in constant communication with people in the real estate business, and when I decided to pursue the book I had two other people helping me who went around the country doing most of the research, and then we all collaborated on the writing."